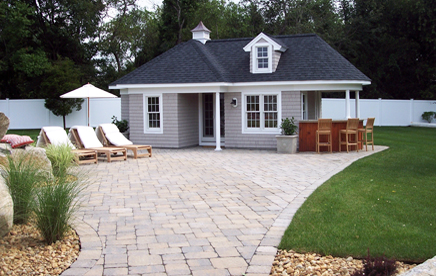 • Arbors, Trellises &  Pergolas
Outdoor Structures
Our outdoor structures are custom built with top quality materials and fine craftsmanship. We'll provide design and layout consultation along with a realistic and compelling 3-D drawing of your structure to be sure we've captured what you're looking for. We will obtain all necessary permits, arrange for all needed services such as electricians, plumbers, and energy supply. Your outdoor living structure will be completed on schedule leaving your property clean, removing all construction debris so you can start enjoying your new structure right away!
Ultimate luxury and maximum functionality, all right in your own backyard.
To view our Outdoor Structures portfolio, click here.